The bakery is a booming industry that sells and produces flour-based foods. The advancement in the food industry has changed the way of cooking food. The man started thinking of new food items with the same ingredients used in traditional food to alter their taste. The bakery products gain popularity day by day, mostly preferred by the young generation. Wheat is the primary ingredient of bakery products, the major cereal crop of the world primarily consumed in bakery products.
The bakery has held a prominent place in the food industry; high nutrients value and affordability have increased its consumption, especially in urban areas.
From the end of the 20th century, the bakery is becoming a booming industry due to the increasing demand of ready to made food influenced by increasing population, increasing urbanization, and a stable economy, etc. The United States has 2800 commercial bakeries and 6,000 retail bakeries, illustrate the scope of this industry.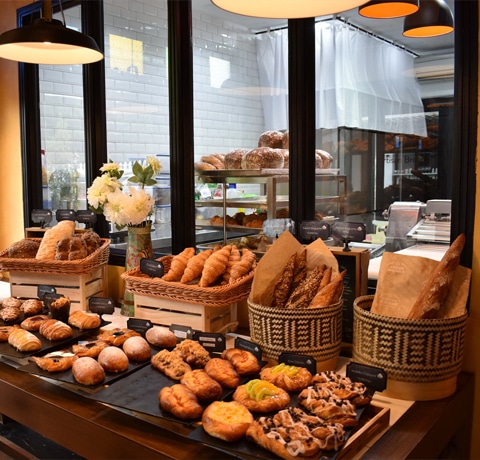 The readymade food products of the bakery are made of various items. The bakery products mainly include biscuits, pastries, pie, sandwiches, cakes, bread, and other milk and dairy products. Most people prefer bakery products due to a shortage of time. The competition of the bakery industry is continually growing over the past five years, and its import is continuously increasing at an annualized rate of 7.1 %.
Scope of business plan for startup business
A reliable and comprehensive bakery business plan to keep your business organize and obtain the funding you need. It will not only help you to analyze every detail of your business but will also gain the interest of potential investors and banks. A business plan will allow you to prove yourself and others that your business is a profitable venture and give you a roadmap for the success of your business by explaining:
Executive Summary
Company Overview and Description
Market Analysis
Business Offerings
Management
Marketing and Public Relations Strategies
Financial Projections of your business.
A business plan will help you to analyze all external and internal factors that you need to move forward, and market analysis will help you to justify the demands of your baked goods. So the business plan will eventually help you with every aspect of your business.
Our team will provide you with a high-quality bakery business plan and expert advice as we know what lenders, investors, and grant organizations want to see in your business plan. We have proven an excellent track record for writing a successful professional business plan.
Our consultants will give you expert advice on any question you may have regarding your business success and challenges. Our real-world business experience will help you to understand the startup and growing problems of your business. In our no cost and no-obligation meeting, we will first examine your business idea to make sure that it is feasible, and we will help you to make it profitable. Our team will serve you with honesty, reliability, and integrity to make your business booming star in the industry.
We ensure that all your information will be kept reserved. Maven Business Plans works under a non-disclosure agreement with our clients that assures you that all your data stays confidential.
Bakery Business Plan Sample