Barber Shop Business Plan
Women are very keen with regards to dealing with their hair. However, they are not the only ones who need super hair care solutions, but men do require that as well. Gone are the days when only men used to run barbershops with the sole purpose of grooming and cutting men's hair. But now, with time, barbershops have advanced to provide hair care services to both men and women with services including hairstyling, dying, shading, and other services like these.
This is one of the primary reasons why barbershop businesses have kept on being on the ascent. There wouldn't be any place in the United States America where you cannot find a barbershop. They will stay forever in business because they have consistently been in high demand. Therefore, it is crucial to say that starting up a barbershop is an awesome and rewarding business. Indeed, it is a productive trade that ensures definite and great rates of return.
Your barbershop business plan will be an instrument that portrays your business back to front and from start to finish. At Maven business plans, we consider it a critical outline that shows where you need your business to go and how you intend to go there.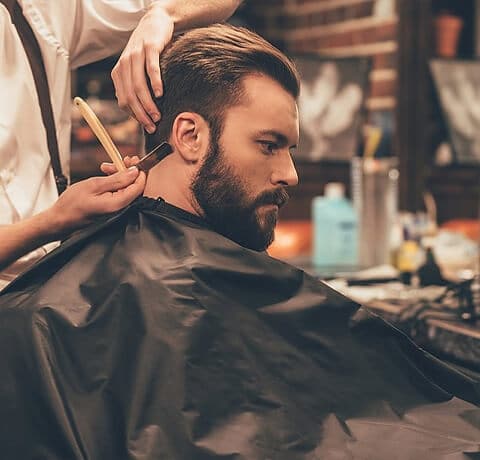 We work to build up a very much considered and inquired business plan as the foundation to the beginning and maintaining a business. Sound business planning can assist you in obtaining financing, recognize critical achievements, and give benchmarks to screen progress toward your objectives.
Fundamentally a barbershop is where individuals go to trim their hair, and it is the working spot of barbers. A hairdresser is an individual whose vocation is predominantly to trim, dress, groom, style and shave men's and young men's hair and, at times, women/young ladies who keep low cuts.
Besides the fact that people go to barber shops to cut, dress, groom, style and shave in a barbershop, it is additionally a place where individuals go to associate and socialize with different people in their neighborhood. Furthermore, to take part in popular discussions in the community r country. In other words, it is also known as a place where people go to make networks, discuss sports, and, in general, a center point that contributes to molding the male personality.
Why you need us to write your barbershop business plan?
Before starting a barbershop business plan, our specialists will assist you with illuminating your plan for getting customers and keeping up a productive client base. Our experts can also customize a specific barbershop marketing plan for you with great insights to provide you with a tremendous competitive advantage. We will recognize your competitors and clarify how your barbering services will be unique and better than others. We likewise talk about the industrial market share you expect to gain, your pricing policies and arrangements, PR procedures you plan to utilize, and your advertising methodology. The marketing area is crucial since it educates your business figures, which thus will decide your profits.
Having a strong business plan increases your chances of being successful by providing you guidance, visualizing potential dangers, surveying suitability, and helping with planning. Maven business plans can assist you with assembling the vital information and set up an extensive and comprehensive business plan exclusively for your business.
Barber Shop Business Plan Sample
Barber Shop Business Plan