Event Planning Business Plan
Event Management is more of an art as well as a business. It is exciting and financially viable to start a business that is trendy and suits your lifestyle. You can make a better analysis by yourself as to how many Americans are looking for a decent but charming event to build up a lifetime memory of a great job. Once you are all set to explore this multifaceted business domain that is energizing, profitable, and challenging, you then need to get the services of some expert business analysts in the United States. The cost-effectiveness of an event planning business plan is all set to make you decisive as to what will be your initial set goal, and what sorts of competitions will be on your way to face, before setting up for being a top-notch event planning firm. Call Maven Business Plans, for progressive yet practical business and financial plans that are required at the grass-root level to kick start any business venture!
How to Start an Event Planning Business in the USA
Making a plan that suits your budget and gives you a scope of expansion within a short interval of time is a great deal. Why not acquire the services of our experts, who have hands-on experience in planning and devising successful business strategies for your business niche.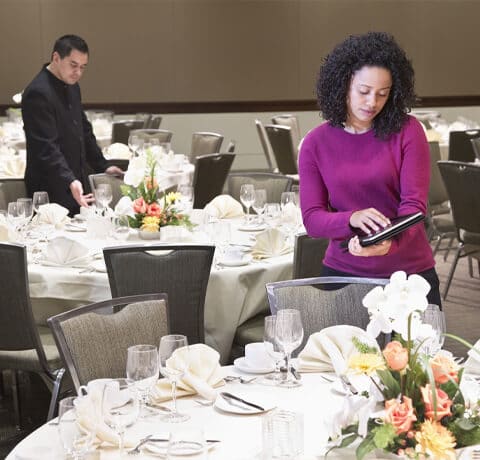 Event planning business plan consists of a selection of basic furniture, decorative stuff, drapes, catering services, staff members, venues purchase, or rental. Most of the event planning has one or two selected places where they arrange weddings, birthdays, anniversaries, official dinners, seminars, bachelor parties, and graduation parties, and so on. But sometimes, the clients have their preferences, and they have a selection of an event theme as well. In this course, you have to be accurate in setting your costs and hiring staff according to requirements.
Ways to Get a Suitable Event Planning Business Plan
Maven Business Plans is a name of trust and has a great experienec of working with companies throughout the world. We maintain a decent successful history of writing business plans for our clients. Our business, as well as financial plans, are realistic and yet profitable if you adopt a roadmap that we have initially developed. To start an event planning business that is not too costly, and can give you a handsome return on investment in the shortest possible time is something of value. Our business analysts will analyze your business prospects based on initial discussions and a business sitemap that is developed on research after the initial discussion. They will;
Ask you about the initial allocated budget.
Keep a check on cultural trends about events at the place.
Make research as to how your competitors are performing at the place.
Tell you about different event planning categories.
Guide you from start until you have become a Business Name.
Our business planners are well equipped with local market trends of the United States. Our experts will guide you through the whole process and help you be innovative in your business. By writing an impactful event planning business plan, you can not only be able to understand the whole business structure but will also have ability to set your goals and achieve milestones.
Event Planing Business Plan Sample
Event Management Business Plan